VLADIMIR CAUCHEMAR
LIGHT & VIDEO OPERATING
Vladimir Cauchemar has been a Beat maker, producer and a DJ for centuries. In 2019 he is reaching us because he wants cool inspired humans touring with him to provide and first of all build a super strong and impactful show.
We chatted with him and people from his crew, and decided to build first a powerful and talented team people. First year with a light stage design that could fit in a small van, the year after with more light, effect and so on. 2022 and 2023 The Anthropology Tour so rocks all the biggest mainstage in France and few European countries. It was such an interesting project to provide an impactful show without losing the focus on the main character, which has a lots of charism and dance moove on stage. The goal was to highlight him and still provide a lot of entertainment, mixing Light, Video, Lasers and FX, altogether, without being too cheesy or looking like a storm unreadable. We aligned on having a minimalistic render, with a strong theatral feeling. Still, at Visionz we love dynamic and energic shows, so we wanted as well to be powerful and fits the music energy such as the people's vibing in moshpits.
To be able to really push the maximum doable on this project, Vladimir and his crew gaves us 100% trust on our decisions, and also on the people we wanted to bring onboard with us. Which allowed us to get Emile from JSF/ECS who produced a custom-made DJ Booth with lights and cables inside of it, to get a super clean and efficient modules to build and unbuild super fast for each show. And we also got Clubbing Vision for media, Loic and his crew are doing stunning jobs everywhere and are used to understanding lights/video shows to capture the perfect moment, perfect shot we were looking for to see!
We can't wait to keep pushing the adventure with this skull-head and all those awesome people!
Visionz provided : Stage Design, Technical Direction, Show Direction, Light Operating, VJing, Laser Operating, FX Operating
Client : Super Mon amour, Vladimir Cauchemar
Softwares :
GMA2/GMA3
Resolume Arena + Juicebar Plugins
Beyond
Credits :
Tourmanager : Sylvere Hieulle, Prod Manager : Feyriele Chilot / Jerome Outin
Technical Director : Florian Michel (Visionz)
LightDesigner : Florimond Zipper (Visionz), VJ : Florian Michel (Visionz)
Visuals by : Clement Chasseray cool.cool.clement & Feufolio
Drone : John Dronemood
Booking : Alex Pacotte (Super!)
Technical solutions + Lasers&FX : Emile Chauvin + Chantelle Woosdean (JSF)
Management : Pierre LeNy (Etendard), Media Manager : Clubbing Vision
Photography/Video : Ludo Bozizi, Loic Schutz & Clubbing Vision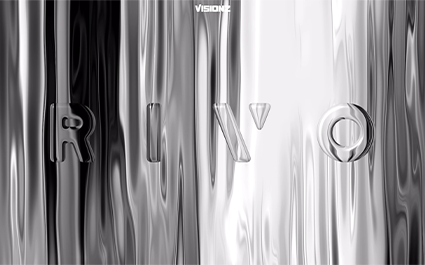 RIVO VISUAL CONTENT Rivo is a French, young and talented artist with a strong artistic direction. In 2023, he called us to help him improve his performances around the world. We aligned on animations and styles, and created a strong visual package filled...