We are Visionz, a french multi-talented artist team working on AudioVisual Production.
Based in Paris (France) we work from the concept creation to his final live production. We create the story, find the right technical solutions, produce all the content and finally, go play it live.
Motion Design, Vjing, Light Operating, Technical & Show Direction, Stage Design, 3D modelling, Level Design, Livestreaming… and so many other words could help to describe everything that in our skills list but we just like to say that we love making your projects a success and every new challenge is more
than welcome.
Most of our clients are Artists, Brands and Events. But we also love to work on challenging new project that brings us out of our comfort zone.
Make sure to check our detailed portfolio on www.visionz.fr/portfolio
Love, Passion & Innovation are our main words,
Visionz Team.
CUSTOM VISUALS 
For artists, clubs, festivals, labels,…
PROMO 
Teaser, Artwork, Videoclip, Lyrics Video, Social Media Pack, Logos, Presskit,…
SHOWS
VJ, LightDesigner, Show Direction, Stage Design, Show Intros,…
LIVESTREAM
Unique Digital Production Livestream Solutions
We tried to make this presentation as detailed as possible. But we know the tons of possibilities that you have in your mind to make your show the most unique and personal possible.
If you need any more details feel free to check our website or get in touch with our team for more details, references or portfolios.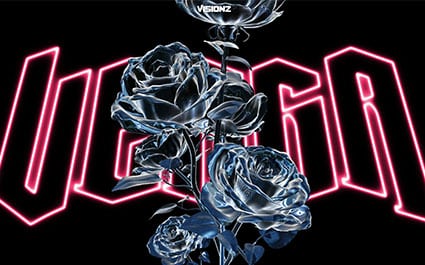 VENGA VISUAL CONTENT You may also like ...