EXPLORE
The White Continent
The White Party is Back
Like last year Zyper asked us to create visuals for his "White Continent" concept. His main goal was to make his show alway more immersive avec develop a real visual world.
We came up with some landscapes full of ice and snow, and give it a magical touch with some angels and tree animation.
Check our 2016 visuals for that project : https://www.visionz.fr/2017/03/05/the-white-continent-visual-intro-design/
Pack : 10 VJ Loops
Style : 3D Animation
Design : ZYPER
Animation : ZYPER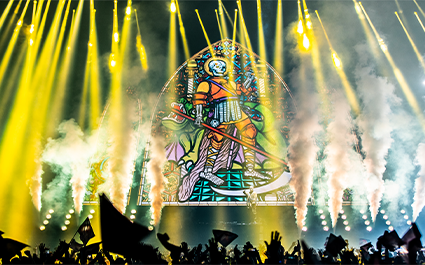 VLADIMIR CAUCHEMAR LIGHT & VIDEO OPERATING Vladimir Cauchemar has been a Beat maker, producer and a DJ for centuries. In 2019 he is reaching us because he wants cool inspired humans touring with him to provide and first of all build a super strong and...