For Halloween 2020, our friends at SHFT Asia organized a new Freak Out party in Shanghai followed by a massive club tour. As usual we came up with a complete visual package around blood, Dark Environements & Scary corpse.
The main idea was to build a real blood market selling human body parts and customized bloodbags & bottles. We also added an evil sorcerer as storyteller helped by his dark voice and a full package of dynamic 3D logo visuals.
Finally we build the stage design in our 3D visualizer to prepare the show & tease the final party. Budweiser was the perfect partner for this project and allowed to add even more red to the party !
Visionz provided :
Realistic Sorcerer in Shanghai Teaser
3D Unreal Engine Simulation / Stage Design Reveal Teaser
3D Design of Custom Bloodweiser Bloodbags
3D of Budweiser Halloween Bottle
Video Show Introduction
Video Special Moment Introduction
120 Custom Visuals Package
Sound design for Teaser and Intros
Client : Shft. 
Animation by : Wtflow, Zyper, Caleo, Kevin Zhu, La Suze
Audio by : Zyper
Software : Cinéma 4D, Octane Render, Xparticles, After Effect, Kontakt, Daz 3D, Unreal Engine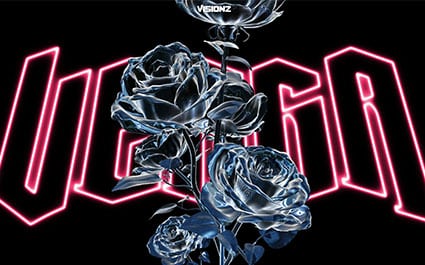 VENGA VISUAL CONTENT You may also like ...