GOLD CLUB
Visual Pack 2017
10 3D Metallic Animation
German Night Club needed some new visuals for their LED Screens. We came up with 10 amazing 3D gold animations. Some dynamics and less dynamics to fit with any moment of the night and any kind of music.
Pack : 10 VJ Loops
Style : 3D Animation
Design : WTFLOW
Animation : WTFLOW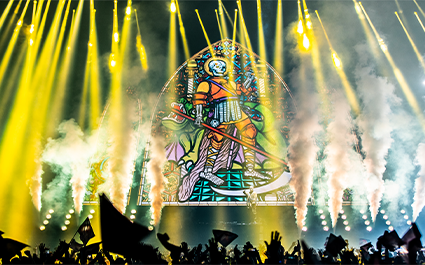 VLADIMIR CAUCHEMAR LIGHT & VIDEO OPERATING Vladimir Cauchemar has been a Beat maker, producer and a DJ for centuries. In 2019 he is reaching us because he wants cool inspired humans touring with him to provide and first of all build a super strong and...