HARDER
Visual Intro Design
20s to get Harder
Working on corporate event is always something special for us who come from the nightclub scene.
On this project we had to create a visual intro of 20 second with a digital design to introduce the word "HARDER"
The main idea behind this animation was to crate a mountain that is growing up, and so it's harder for the camera to fly across it. We used cinema 4D with some huge terrain and realistic sky to create that digital mountain effect.
Project Details :
Client : Watt Event
Pack : Custom Visuals
Style : 3D Animation
Design : Zyper
Animation : Zyper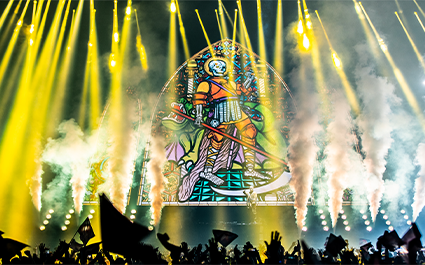 VLADIMIR CAUCHEMAR LIGHT & VIDEO OPERATING Vladimir Cauchemar has been a Beat maker, producer and a DJ for centuries. In 2019 he is reaching us because he wants cool inspired humans touring with him to provide and first of all build a super strong and...