KLYMVX Visual Pack 2017
20 2D Animation full of Ink Stain & Scribbling
We had the chance to work with upcoming talent KLYMVX on their first visual pack.
They ask us to do some logo & picture animation in a very scribble style. We came up with a very original visual pack based on ink stain & Scribbling.
Project Details :
Pack : 20 VJ Loops
Style : 2D Animation
Design : Zyper
Animation : Zyper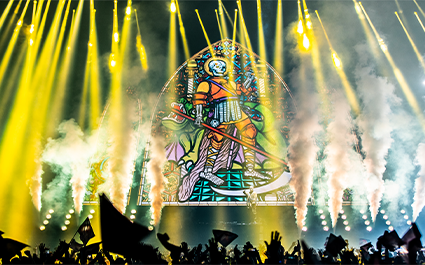 VLADIMIR CAUCHEMAR LIGHT & VIDEO OPERATING Vladimir Cauchemar has been a Beat maker, producer and a DJ for centuries. In 2019 he is reaching us because he wants cool inspired humans touring with him to provide and first of all build a super strong and...