LUMBERJACK
Visual Pack 2015
20 2D Animation Basic, Dynamic and Versatile
We had the chance to work with upcoming talent LUMBERJACK on their first visual pack.
They ask us to do some basic animation based on their logo that would fit to every kind of screen. We came up with a very soft design and a lot of different animations, they are dynamic and can be used in a lot of different situations.
Pack : 20 VJ Loops
Style : 2D Animation
Design : Zyper
Animation : Zyper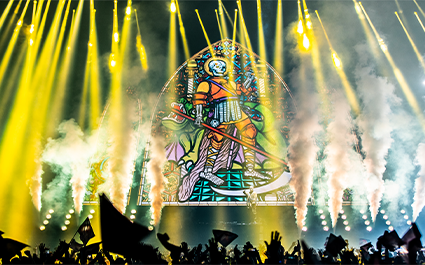 VLADIMIR CAUCHEMAR LIGHT & VIDEO OPERATING Vladimir Cauchemar has been a Beat maker, producer and a DJ for centuries. In 2019 he is reaching us because he wants cool inspired humans touring with him to provide and first of all build a super strong and...