Zyper Workshop in Tumo Center
This week end Zyper was in Armenia and gave 2 workshop at Tumo Center in Yerevan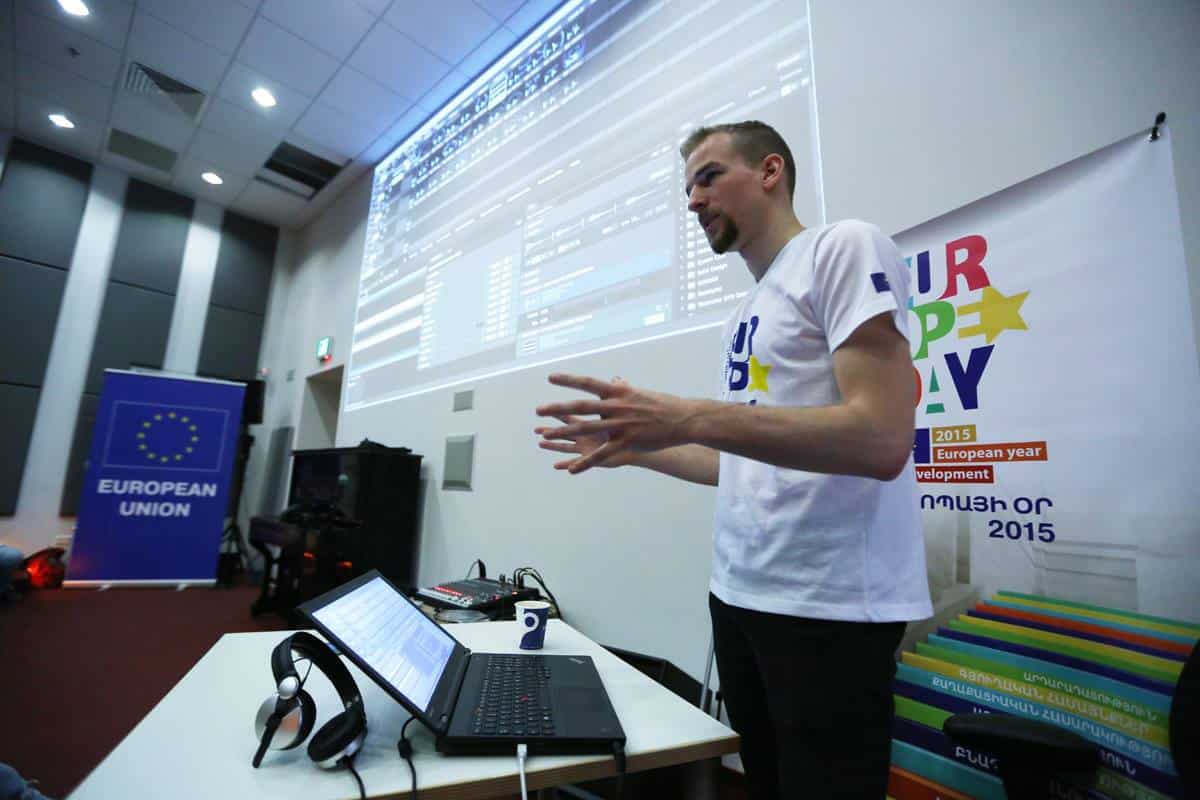 Speaking about Vjing in all it's forms and showcasing his favorite vj works and his own creations definding in his point of view 3 different families in vjing : Mapping, Vjing and Audiovisual Performance.
1 – Video Mapping :
Zyper define mapping as pure video art, More adapted for Promotion video or public presentations. He picked up one of his favorite project by French team Anti Vj called "O"
2 – Vjing :
Speaking about Vjing in his most popular form, Zyper take the example of Dutch company Eyesupply and their work on The Armin van Buuren intense tour. Explaining that the artist has a real approach of visuals and work with a specialized company that afford him visuals for his music and technical/vj to support him on his shows.
3 – Audiovisual Perfromance:
Finally talking about his own work, where it's all about the energy and the people who are dancing. Thinking more like a dj and expand the energy with visuals and lights.
https://vimeo.com/101823732
He also takes the audience very deep into the creation process of visuals and vj clips. Speaking about how to find idea and transcode the emotion of each tracks into a powerfull visual animation that make the track 10 times stronger when it's played live on stage.
We asked him to make a special tutorial about that. Maybe you have some questions, send them on twitter : @Zyperworld  or per email : contact@zyper.fr